Kim Keating (2nd from left) Leads Discussion on Women In Manufacturing at NJMEP "Made In New Jersey" Expo and Conference
I had a great time leading the @NJMEP Women in Manufacturing Panelist Discussion at the October 6th "Made in New Jersey" celebration. Here I am (far right at podium) with panel experts Sally Glick @sobelco Donille Perrone @LGElectronics and Gail Friedberg @ZaGOMfgCo discussing:
"Women make up 50% of today's workforce, 29% of them are in manufacturing." -Kim Keating, discussion leader #MFGDay17 #WhyWeMfg @NIST_MEP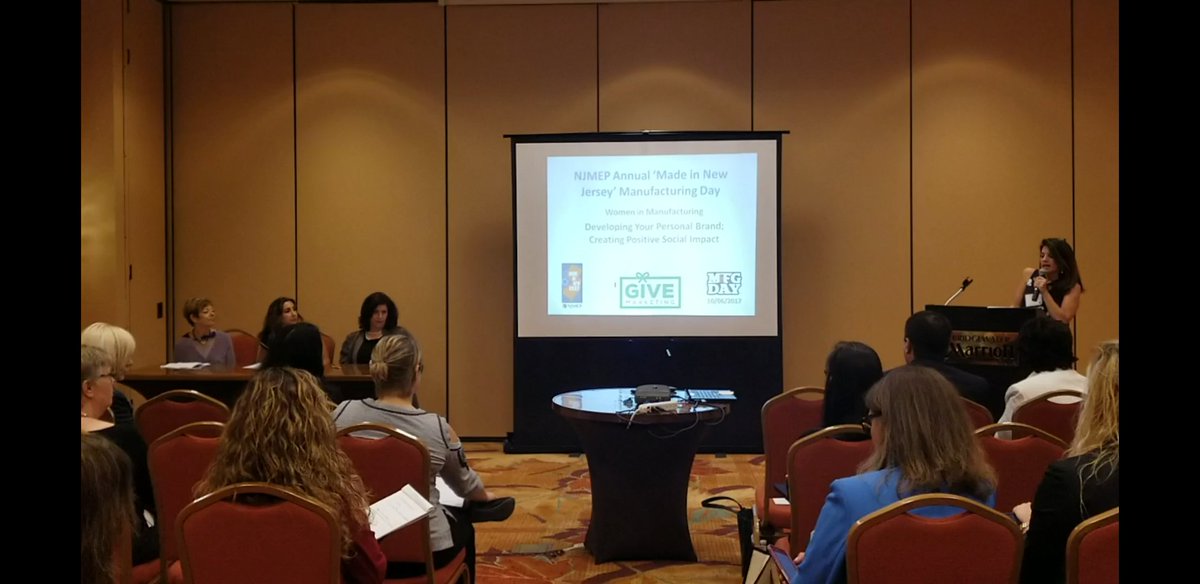 We covered topics like why it's important for women in non-traditional leadership roles to build and share their personal brand. While we have a long way to go in terms of hiring and gender parity within the manufacturing sector, the more we see women occupying nontraditional roles, the more commonplace hiring women will become. It will also inspire a new generation of young women and girls to pursue a career in manufacturing.
Interested in learning more about this prescient discussion and the takeaways on how personal branding and social impact can elevate you, your organization and your relationship with stakeholders? Please contact me, Kim Keating, at 908.451.1295 or email me at kkeating@givemarketingllc.com.